Latest topics
»
Hello. I'm Back!!
by
Minkstar
Mon Apr 11, 2016 10:08 pm
»
Camp clearing (Riverclan)
by
Minkstar
Mon Mar 28, 2016 3:25 am
»
Camp clearing (Deathclan)
by
Silverhowl
Fri Mar 18, 2016 2:52 am
»
Snow of Deathclan
by
Minkstar
Wed Mar 16, 2016 3:42 am
»
Barking At The Moon (dog roleplay)
by
Gemini
Sat Mar 12, 2016 2:58 am
»
Frost, The Scarred
by
Whitesplotch
Thu Mar 10, 2016 4:18 am
»
Warrior Cats Creator
by
Gemini
Sun Mar 06, 2016 3:10 am
»
Berry Points Shop
by
Gemini
Sun Feb 28, 2016 11:13 pm
»
The Barn Lost in Time
by
Gemini
Sun Feb 28, 2016 10:45 pm

How to play:
Someone posts a short description of that Disney character without giving away too much of it to make it too easy to guess. Someone else posts afterwards what their guess is, if they guess correctly, they now come up with their own. If anyone says the words 'Walt Disney', the game resets and the person that posted before them starts it from the beginning.

Example:
Minkstar: An orange tabby kitten who gets taught how to live on the streets of New York by some canines before being adopted by a little girl who is daughter of a wealthy family.
Gemini: Oliver from Oliver & Company
Minkstar: Correct, your turn now
Whisperstar: Walt Disney

I'll start you guys off!!!!

A grey dog that lives feral somewhere in the states and has four puppies with a house dog
Tramp from Lady And The Tramp 1 & 2.
_________________
You'll never know
We will keep quiet
They won't even know we're there
We have made ourselves a home
In their misery, despair
They'll never know were there
We made ourselves a promise
They will never see us cry
We spread our disease
They will never be prepared
They'll never see us coming
This ground they put us in
We right under their skin
We follow every plan
They won't suspect thing
They'll never know what hit them
Deathclan Theme
Whisperstar's Theme Song

Whisperstar

Leader





Posts

: 27


Join date

: 2015-07-09


Age

: 18


Location

: The wind blowing through your ears



Correct! Your turn to come up with one!
Mickey Mouse's tan and brown dog, part of the "Sensational Six", the biggest stars in the Disney universe.
_________________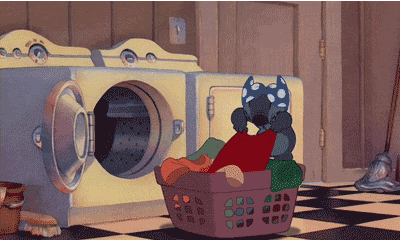 Beestar




Posts

: 9


Join date

: 2015-09-25


Age

: 17


Location

: ThunderClan





Similar topics
---
Permissions in this forum:
You
cannot
reply to topics in this forum